Our medically developed weight loss protocol and smarter lifestyle choices education offers dieters what they really want…a structured program that can put an end to constant dieting.
I am no longer an insulin dependent diabetic!
"After completing the Ideal Protein program I am proud to say I am no longer an insulin dependent diabetic, thanks Dr. B."
Dr. Boucher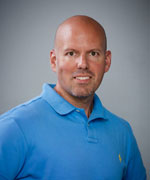 Dr. Michael Boucher is 1993 graduate from the National College of Chiropractic in Lombard, Illinois. He also has a B.S. in Human Anatomy from N.C.C. Prior to attending Chiropractic school he majored in Liberal Arts at Southeastern Massachusetts University from 1986-1989.
His Family Practice has emphasis on Physical Fitness and Nutrition. He is the director of the Ideal Protein diet weight loss program at the clinic.
Melissa Pacheco C.A.
Is a chiropractic assistant and coach for the Ideal Protein diet program at the clinic.
Alves Chiropractic/Boucher Weight Management Consultants is Authorized to Use the Ideal Protein Weight Loss Protocol and Products. The testimonials on this website are those of the individual that is identified, you should not necessarily expect to receive these results. Typical results vary from person to person and individual to individual when the Ideal Protein Weight Loss Protocol is followed properly. You should consult your physician or other health care professional before starting this or any other diet program to determine if it is right for your needs.
2834 Acushnet ave New Bedford MA 02745 – Phone: 508-998-3001
Copyright © 2017 Ideal Protein All rights reserved.